Skip Planed Circular Sawn Fir Flooring
Prefinished Skip Planed Circle Sawn Montana Fir Flooring
Mountain Collection
Skip planed circular sawn and lightly wire brushed, highest quality prefinished Douglas Fir flooring on the market. Our Mountain Collection wood floors are available in 8 factory finished colors or unfinished. 200 square foot minimum order.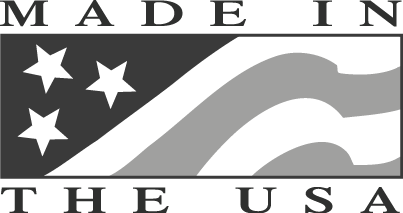 Our Douglas Fir wood floors are produced from salvaged and SFI Certified Douglas Fir. Custom kiln dried to 6-8% moisture content. Tongue & groove on all 4 sides, quality crafted, circular sawn, skip planed, wire brushed, sanded, hand rubbed oils, and factory prefinished. Graded to our 99% usable specifications and ready to install. Inquire about our circle sawn fir flooring today.
FINISH OPTIONS
8 hand rubbed colors and factory finished with our Low/No VOC water based catalyzed protective floor coating.
SOLID FLOORING SPECS
Face Widths: 3 1/4″, 5 1/8″, or 7″ | Thickness: 3/4″ | Length: Random lengths up to 8′
INSTALLATION OPTIONS
Nail Down, Glue Down, Glue & Nail
In addition to our Circle Sawn Wood Floors, we also offer Hand Scraped Douglas Fir Wood Floors.
ARCHITECTURAL & DESIGN SPECS:
MADE IN THE USA
MINIMUM ORDER – 200 sq.ft.
SURFACES – Floors, walls & ceilings
SPECIES – Salvaged and sustainably certified Douglas Fir
GRADE QUALITY – 99% usable
STABILITY – Fine grain averaging 15 growth rings per inch
HARDNESS – 770 Janka Rating
MOISTURE CONTENT – Cured & kiln dried to 6-8% moisture content
THICKNESS – Full 3/4″
WIDTHS – 3 1/4″, 5 1/8″, & 7″ face coverage
LENGTH – Random up to 8′
GRAIN – Mixed
COLOR – 8 prefinished colors
TEXTURE – Skip planed circular sawn, wire brushed, and lightly sanded
PROFILE – Micro bevel edges, relief kerfs, clinch line, T&G and end-matched (T&G on the ends)
FINISH – Multi step factory finish including hand rubbed penetrating oils & durable low/no VOC water based catalyzed finish
CERTIFICATION – 100% salvaged or SFI Certified wood harvested within 100 mile radius of our facility. LEED eligible based on various criteria including salvaged and locally sourced material
DISTRIBUTION – Factory direct shipping anywhere in the U.S.
INSTALLATION – Nail, Glue, or Nail & Glue
DISCLAIMER – This is a natural wood product. Color, texture, grain, and sheen will vary from board to board.
FLOORING DISCLAIMER:
Owner and installer responsibilities
Wood is a natural material that possesses certain unique characteristics. Sustainable Lumber Co. flooring manufactures in accordance with the highest standards of quality and craftsmanship. Standard trade practice allows up to 5% margin of error for natural imperfections and manufacturing defects.
The following requirements are the responsibility of the floor's owner, even if the owner is absent at the time of installation:
Prior to installation, the installer and owner must ensure that the work environment and subfloors meet or even exceed minimal specification listed in the Sustainable Lumber Co. installation guide.
Prior to installation, the installer and owner should conduct a final inspection of grade, color, manufacturing, and finish quality of boards to ensure that the floor conforms to the purchased product.
During installation, the installer should not use boards that raise doubts about the grade, color, manufacturing quality or finish. Sustainable Lumber Co. will replace only defective boards, not exceeding the 5% margin of error allowed by industry standards.
Sustainable Lumber Co. shall in no case be liable of installer's lack of judgment or poor quality of installation.
Once installed, all boards are considered as having been accepted by the installer and owner, even if owner is absent at time of installation.
Exclusions due to certain inherent properties of wood
Wood expands and contracts according to variations in humidity. Even if flooring is properly installed, narrow gaps and slight distortions can occur. Moreover, exposure to light alters the color of all wood species. Areas covered with area rugs, furniture, construction paper, and any other light blocking objects will result in color variations.
Exclusive provision for all our flooring lines
Our flooring lines are designed for a rustic appeal. Appearance of certain characteristics visible at time of purchase or developing over time, including but not limited to, the following:
Pronounced color variations
Color fading
Mineral streaks
Open and closed knots
Bug holes
Holes
Checks
Cracks and splits
Partial or irregular milling of floorboard edges
Localized variable thickness
Subsidence of character traits
Separation within character traits
Elevation of some character traits, which become more prominent
Localized deterioration of finish near character traits
These characteristics are considered normal for our flooring lines.
Inquire about our circular sawn flooring today!
To better serve our customers and save them money, we sell and ship factory direct anywhere in the USA. In order to provide the best and most accurate delivered price to your project please contact us via: Email at [email protected] or by phone at 406.642.7120
Contact Us for a Free Quote
FACTORY DIRECT SHIPPING ANYWHERE WITHIN THE CONTINENTAL U.S.