Prefinished Ready to Install T&G Wall Cladding
T&G on all 4 sides, zero waste, highest quality crafted cladding on the market. Skiplap is available in 8 exclusive factory finished colors.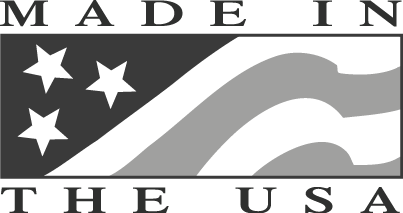 Our Skiplap wood wall cladding is produced from salvaged and SFI Certified Douglas Fir and Beetle Killed Pine. Custom kiln dried to 6-8% moisture content. Unlike shiplap, our Skiplap is tongue and groove on all 4 sides for a zero waste wall paneling that can be blind nailed. These cladding boards are graded to our 99% usable specifications and ready to install.
DIFFERENCE BETWEEN HISTORIC SHIPLAP AND OUR TONGUE & GROOVE SKIPLAP:
Shiplap, by definition, are "boards that have been milled so that the top and bottom of each piece has a rabbet joint, so they can be stacked as siding". In a nutshell, salvaged shiplap wood wall boards rest on top of each other and overlap, while tongue-and-groove boards join together and interlock. Inquire about our shiplap cladding today!
FINISH OPTIONS
8 hand-rubbed colors and factory finished with multiple coats of our clear satin varnish
SKIPLAP SPECS
Face Width: 7″ | Thickness: 3/4″ | Length: 46″
INSTALLATION OPTIONS
Blind Nail, Face Nail, or Glue & Nail
ARCHITECTURAL & DESIGN SPECS:
MADE IN THE USA
MINIMUM ORDER – 1 Box (17.7 sq.ft.)
SURFACES – Walls & ceilings
SPECIES – Salvaged and sustainably certified Douglas Fir & Beetle Killed Pine
GRADE QUALITY – 99% usable
STABILITY – Fine grain averaging 15 growth rings per inch
HARDNESS – 770 Janka Rating
MOISTURE CONTENT – Cured & kiln dried to 6-8% moisture content
THICKNESS – Full 3/4″
WIDTH – 7″ face coverage
LENGTH – 46″
GRAIN – Mixed
COLOR – 8 prefinished colors
PROFILE – 1/8″ Nickel gap, relief kerfs, clinch line, T&G all four sides
FINISH – Multi step factory finish including hand rubbed penetrating oils & durable clear satin finish coats
CERTIFICATION – 100% salvaged or SFI Certified wood harvested within 100 mile radius of our facility. LEED eligible based on various criteria including salvaged and locally sourced material
DISTRIBUTION – Factory direct shipping anywhere in the U.S.
INSTALLATION – Blind nail, face nail, or glue and nail
DISCLAIMER – This is a natural wood product. Color, texture, grain, and sheen will vary from board to board.
Call +(406) 642-7120 to learn more about our Skiplap wood cladding panels for sale.
To better serve our customers and save them money, we sell and ship factory direct anywhere in the USA. In order to provide the best and most accurate delivered price to your project please contact us via: Email at [email protected] or by phone at 406.642.7120. We will be happy to answer any questions you have about our wooden wall cladding.
Contact Us for a Free Quote
FACTORY DIRECT SHIPPING ANYWHERE WITHIN THE CONTINENTAL U.S.