How long will Beetle Killed Pine be available?
Posted: July 27, 2020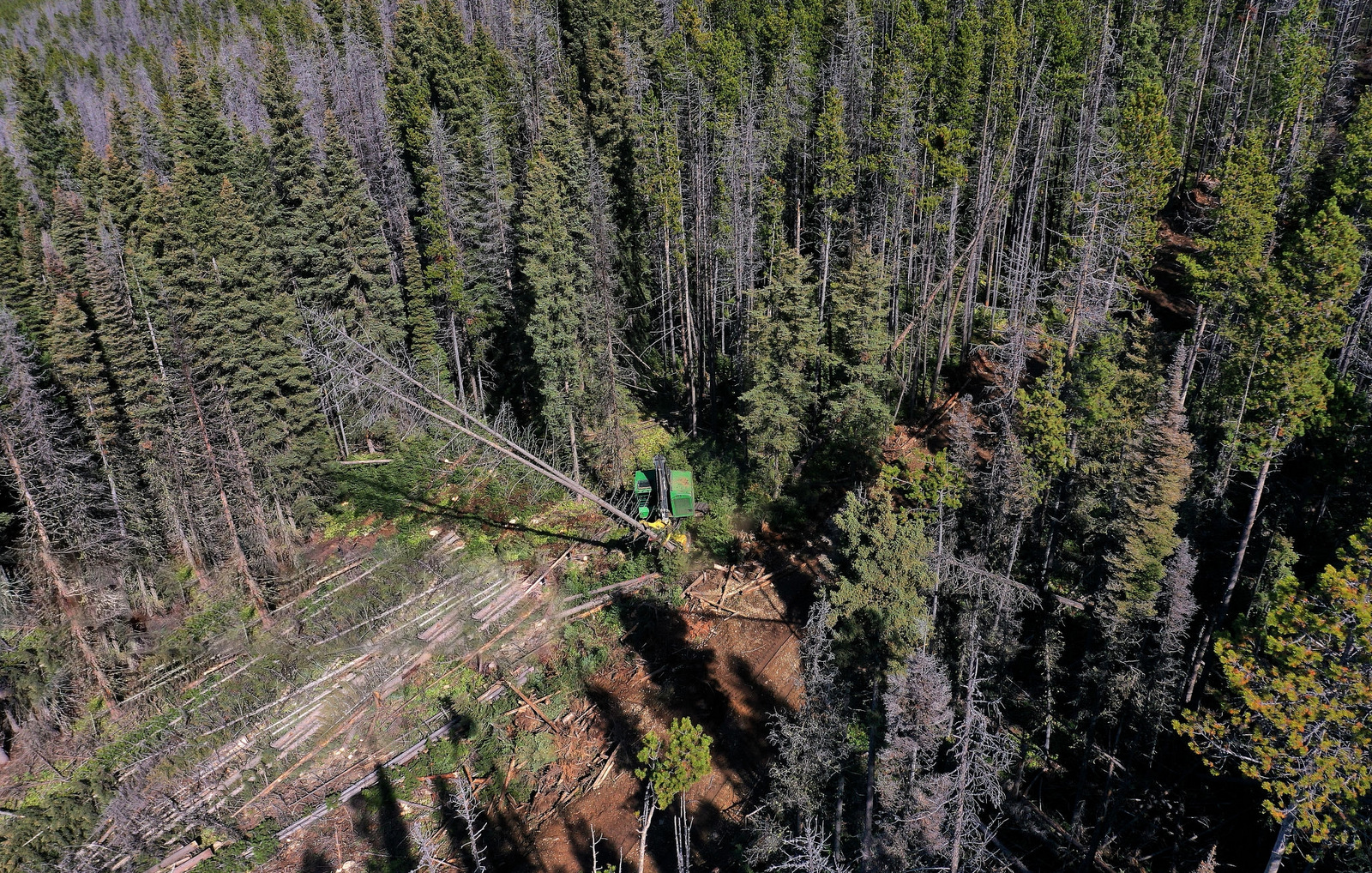 Sustainable, eco-friendly, unique, and naturally beautiful wall paneling. Killed by the mountain pine beetle epidemic, these standing dead trees continue to rot on the stump in the forest.
The millions of acres of dead pine trees riddled throughout the Western United States and Canada is better know as Beetle Kill Pine. The killer of these trees is the mountain pine beetle which bores into the wood, lays their eggs, and ultimately suffocates the tree by cutting off it's water and nutrient supply. The Mountain Pine Beetle is a member of a group of insects known as bark beetles. These beetles live out their life cycles within the bark of trees, except for when adults emerge and attack new trees. When outbreaks are extensive, millions of trees may be killed.What many people don't know is that a small little beetle about the size of a grain of rice is the culprit and has killed millions of acres across Montana and the Rocky Mountain West.
Availability diminishes every year, in the near future this beautiful wood will no longer be available. Get it now while supplies last.
If you're think about using Beetle Killed Pine on your next project, here are some questions to ask the manufacture:
What percentage of your product will contain blue stain?
What is the moisture content?
Is your product sanded?
Is your product 99% usable?
Is your product end-matched (T&G on the ends)?
What are the lengths?
What is the thickness?
What widths do you offer?
Does your product allow for wane on the edges (the rounded part of the tree)?
How is your product packaged?
How is your product delivered?
Do you offer it pre-finished?
Our Specifications:
MADE IN THE USA
SURFACES – Fllors, walls & ceilings
SPECIES – Salvaged Montana Beetle Killed Ponderosa Pine
GRADE QUALITY – 99% usable
STABILITY – Fine grain averaging 15 growth rings per inch
HARDNESS – 510 Janka Rating
MOISTURE CONTENT – Cured & kiln dried to 6-8% moisture content
THICKNESS – Full 3/4″
WIDTHS – 3 1/4″, 5 1/8″, & 7″ face coverage
LENGTH – Random up to 8′
GRAIN – Mixed
TEXTURE – Sanded
PROFILE – Micro bevel edges, relief kerfs, clinch line, T&G and end-matched (T&G on the ends)
FINISH – Available unfinished or pre-finished
CERTIFICATION – 100% salvaged wood harvested within 100 mile radius of our facility. LEED eligible based on various criteria including salvaged and locally sourced material
DISTRIBUTION – Factory direct shipping anywhere in the U.S.
INSTALLATION – Blind nail, face nail, or glue & nail
DISCLAIMER – This is a natural wood product. Color, texture, grain, and sheen will vary from board to board.
WE OFFER FACTORY-DIRECT SHIPPING FOR OUR SUSTAINABLE WOOD FLOORING ANYWHERE WITHIN THE CONTINENTAL U.S.