Reclaimed Redwood Wall Boards
Reclaimed Redwood Wall Planks
Our reclaimed redwood wall planks are 100% all-natural; no stain, no paint, and no chemicals. A beautiful combination of reclaimed mixed greys and weathered browns. A perfect choice for accent walls, ceilings, or crafts. We're reclaiming America, one fence at a time!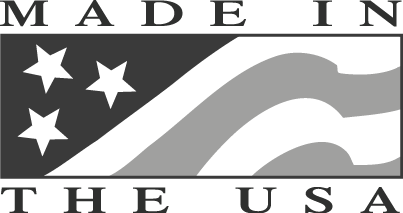 Our wind fence boards are produced from reclaimed redwood fence boards.
Timeworn from years of natural elements like snow, wind, rain, and sun. Our Reclaimed Wind Fence Wall Planks are 100% all-natural and recycled with no stain, no paint, and no chemicals.
Wind fence is like sand or snow fence, it forces windblown drifting snow, sand, or debris to accumulate in a desired place. Farmers and ranchers often use wind, sand, or snow fence to create a barrier to protect a designated area.
FINISH OPTIONS
These Redwood wall planks have original patina on both faces. An all-natural combination of mixed greys and weathered browns.
PLANK SPECS
Face Width: 5″ | Thickness: 3/4″ +/- | Length: 47″
INSTALLATION OPTIONS
Face Nail or Glue & Nail
ARCHITECTURAL & DESIGN SPECS:
MADE IN THE USA
MINIMUM ORDER – 1 bundle (13 sq.ft.)
SURFACES – Walls & ceilings
SPECIES – Reclaimed Redwood
GRADE QUALITY – 99% usable
THICKNESS – 3/4″ +/- 1/8″
WIDTH – 5″ face coverage
LENGTH – 47″
CHARACTER – Original weathered patina on both faces
GRAIN – Mixed
COLOR – Natural combination of mixed greys, weathered browns, and mossy greens
PROFILE – Square edge
PACKAGING – 8 pieces per bundle (covers 13 square feet)
FINISH – All natural. No paints, no sealers, no chemicals
CERTIFICATION – 100% reclaimed. Recycled Content and Regional Materials. LEED eligible based on various criteria including reclaimed and locally sourced material
DISTRIBUTION – Factory direct shipping anywhere in the U.S.
INSTALLATION – Face nail or glue and nail
DISCLAIMER – This is a natural wood product. Color, texture, and grain will vary from board to board.
To better serve our customers and save them money, we sell and ship factory direct anywhere in the USA. In order to provide the best and most accurate delivered price to your project please contact us via: Email at [email protected] or by phone at 406.642.7120
Contact Us for a Free Quote
WE OFFER FACTORY-DIRECT SHIPPING FOR OUR SUSTAINABLE WOOD FLOORING ANYWHERE WITHIN THE CONTINENTAL U.S.