Reclaimed Oak Fence Planks
Reclaimed Oak Fence Boards, Rescued From Thoroughbred Horse Farms
Thousands of miles of Oak fencing in Kentucky surround some of the most renowned thoroughbred horse farms in the world. Straight from the horse capital of the world, these famous Oak fences are salvaged and recycled into reclaimed Oak planks; great for walls, ceilings, and crafts.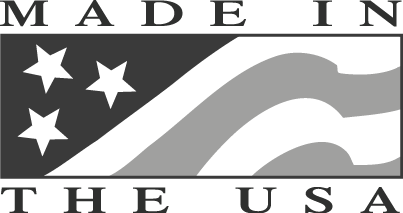 Our exclusive line of Reclaimed Oak Wall Planks are produced from thoroughbred horse farm fencing which have housed and protected some of the most famous race horses in history.  Thousands of miles of Oak fencing surround beautiful thoroughbred horse farms in rural Kentucky, the horse capital of the world. Known for it's durability and hardness, these world renowned recycled Oak fences are re-purposed and receive a second life as our exclusive line of reclaimed horse fence Oak planks.
200 square foot minimum purchase
COLORS
Natural Reclaimed
PLANK SPECS
Face Widths: 4 3/4″ | Thickness: 1/2″ +/- | Length: 7′ +/-
INSTALLATION OPTIONS
Face Nail, Glue, Glue + Nail, Double Sided Sticky Tape
ARCHITECTURAL & DESIGN SPECS:
MADE IN THE USA
MINIMUM ORDER – 200 square feet
SURFACES – Walls, ceilings, crafts
SPECIES – Reclaimed Oak
THICKNESS – 1/2″ +/-
WIDTHS – 4 3/4″ face coverage
LENGTH – 7′ +/-
CHARACTER – Naturally weathered with reclaimed characteristics
GRAIN – Mixed
PROFILE – Square edge
PACKAGING – 4 pieces per bundle, covers 10.5 square feet
CERTIFICATION – 100% reclaimed. Recycled Content and Regional Materials. LEED eligible based on various criteria including reclaimed and locally sourced material

MRc3: Materials Reuse (materials used for this credit cannot be applied to MRc4 or MRc5)
MRc4: Recycled Content, 100% Post-Consumer Recycled Content (materials used for this credit cannot be applied to MRc3 or MRc7)
MRc5: Regional Materials (call for details)
MRc7: Solid Materials are FSC Recycled 100%

DISTRIBUTION – Factory direct shipping anywhere in the U.S.
INSTALLATION – Double sided tape, face nail, glue, glue + nail,
DISCLAIMER – This is a natural wood product. Color, texture, and grain will vary from board to board.
To better serve our customers and save them money, we sell and ship factory direct anywhere in the USA. In order to provide the best and most accurate delivered price to your project please contact us via: Email at [email protected] or by phone at 406.642.7120
Contact Us for a Free Quote
FACTORY DIRECT SHIPPING ANYWHERE WITHIN THE CONTINENTAL U.S.