Reclaimed Oak Fence Planks
Reclaimed Oak Fence Boards, Rescued From Thoroughbred Horse Farms
Thousands of miles of Oak fencing in Kentucky surround some of the most renowned thoroughbred horse farms in the world. Straight from the horse capital of the world, these famous Oak fences are salvaged and recycled into reclaimed Oak planks; great for walls, ceilings, and crafts.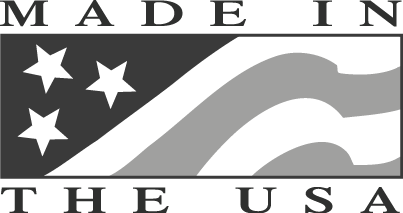 Our exclusive line of Reclaimed Oak Wall Planks are produced from thoroughbred horse farm fencing which have housed and protected some of the most famous race horses in history.  Thousands of miles of Oak fencing surround beautiful thoroughbred horse farms in rural Kentucky, the horse capital of the world. Known for it's durability and hardness, these world renowned recycled Oak fences are re-purposed and receive a second life as our exclusive line of reclaimed horse fence Oak planks.
200 square foot minimum purchase
COLORS
Natural Reclaimed
PLANK SPECS
Face Widths: 4 3/4″ | Thickness: 1/2″ +/- | Length: 6′ +/-
INSTALLATION OPTIONS
Face Nail, Glue, Glue + Nail, Double Sided Sticky Tape
ARCHITECTURAL & DESIGN SPECS:
MADE IN THE USA
MINIMUM ORDER – 200 square feet
SURFACES – Walls, ceilings, crafts
SPECIES – Reclaimed Oak
THICKNESS – 1/2″ +/-
WIDTHS – 4 3/4″ face coverage
LENGTH – 6′ +/-
CHARACTER – Naturally weathered with reclaimed characteristics
GRAIN – Mixed
PROFILE – Square edge
PACKAGING – 4 pieces per bundle, covers 10 square feet
CERTIFICATION – 100% reclaimed. Recycled Content and Regional Materials. LEED eligible based on various criteria including reclaimed and locally sourced material

MRc3: Materials Reuse (materials used for this credit cannot be applied to MRc4 or MRc5)
MRc4: Recycled Content, 100% Post-Consumer Recycled Content (materials used for this credit cannot be applied to MRc3 or MRc7)
MRc5: Regional Materials (call for details)
MRc7: Solid Materials are FSC Recycled 100%

DISTRIBUTION – Factory direct shipping anywhere in the U.S.
INSTALLATION – Double sided tape, face nail, glue, glue + nail,
Disclaimer:
Variation and Defects: Reclaimed barnwood is a natural product and may contain certain aged characteristics, including but not limited to: color variation, nail holes, mortise holes, insect holes, livestock cribbing (chewing), staining, tapering, wane (nit squared), splits, checks, cracks, etc. Due to the technology of the time, reclaimed wood dimensions are not as exact as in modern day milled lumber. The dimensions can vary. Appearances of reclaimed wood can also vary from board to board, even if it's from the same lot. If a customer was shown a sample, that sample was used to demonstrate the general type and quality of the products. These samples do not represent how the products would necessarily conform to the sample. "Decorative" reclaimed wood products have not been certified as structurally sound by a certified grader.
Insects: Reclaimed wood comes from structures built many years ago. The wood has been exposed to many things over that period of time. The possibility of insects, mold, or fungus can exist. Reclaimed wood and other natural products sold by Sustainable Lumber Co. are not warranted against insect habitation, mold, or fungus.
Overage: We recommend purchasing 15%-25% more than the desired quantity to allow for the possible defects listed above.
To better serve our customers and save them money, we sell and ship factory direct anywhere in the USA. In order to provide the best and most accurate delivered price to your project please contact us via: Email at [email protected]nablelumberco.com or by phone at 406.642.7120
Contact Us for a Free Quote
FACTORY DIRECT SHIPPING ANYWHERE WITHIN THE CONTINENTAL U.S.