Prefabricated Reclaimed Wood Wall Panels
Patent Pending Prefabricated Reclaimed Wood Wall Panels. Each panel covers 4 square feet, making installation fast & easy.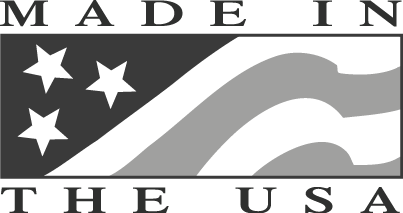 PRIMARY DESCRIPTION
Produced from reclaimed wood and salvaged Beetle Killed Pine. Graded to our 99% usable specifications and ready to install. Every board has a story; whether it sailed around the world viewing sites we only dream of, or traveled on a train, site seeing the most remote areas in the U.S.
Prefabricated 4 square feet interlocking panels, fit together much like a puzzle piece. Perfect for the do-it-yourselfer or large scale commercial project.
With the appropriate tools a typical 8'x10′ wall can be completed in about an hour. Our Patent Pending interlocking and ship lap panel design reduces labor costs and installation time by up to 90% .
FINISH OPTIONS
All Natural Pallet Wood – Recycled mixed species pallet wood, contains no stain or sealer
Stonewash Grey – Multi coat stain and clear satin sealer.
Beetle Killed Pine – Multi coat clear satin sealer
PANEL SPECS
12″ Tall | 48″ Long | 7/8″ +/- Thick
INSTALLATION OPTIONS
Face nail or Glue and Face Nail
ARCHITECTURAL & DESIGN SPECS:
MADE IN THE USA
PATENT PENDING DESIGN
MINIMUM ORDER – 1 panel (4 sq.ft.)
SURFACES – Walls & ceilings
SPECIES –  Mixed species of reclaimed, recycled, and salvaged wood
DESIGN – Individual boards prefabricated and laminated on 3/32″ thick plywood backer board
DIMENSIONS – 1″ thick x 12″ tall x 48″ wide. 4 square feet per panel
GRADE QUALITY – 99% usable
END PROFILE – Staggered and interlocking ends
EDGE PROFILE – Off set top and bottom to lock into place (ship-lap design)
COLORS: All Natural Pallet Wood, Stonewash Grey, Beetle Kill Pine
 FINISHES – All Natural Pallet Wood contains no stain or sealer. Stonewash Grey is stained and sealed. Beetle Kill Pine is sealed with clear varnish
GRAIN – Mixed
INSTALLATION – Clean and quick, simply face nail through the panel hitting as many studs as possible
CERTIFICATION – 100% reclaimed, recycled, & salvaged wood. LEED eligible based on various criteria including locally sourced material
DISTRIBUTION – Factory direct shipping anywhere in the U.S.
DISCLAIMER – This is a natural wood product. Color, texture, grain, and sheen will vary from board to board.
To better serve our customers and save them money, we sell and ship factory direct anywhere in the USA. In order to provide the best and most accurate delivered price to your project please contact us via: Email at [email protected] or by phone at 406.642.7120
Contact Us for a Free Quote
FACTORY DIRECT SHIPPING ANYWHERE WITHIN THE CONTINENTAL U.S.