Design Trends; Rustic Wood Bedroom Walls
Posted: June 27, 2016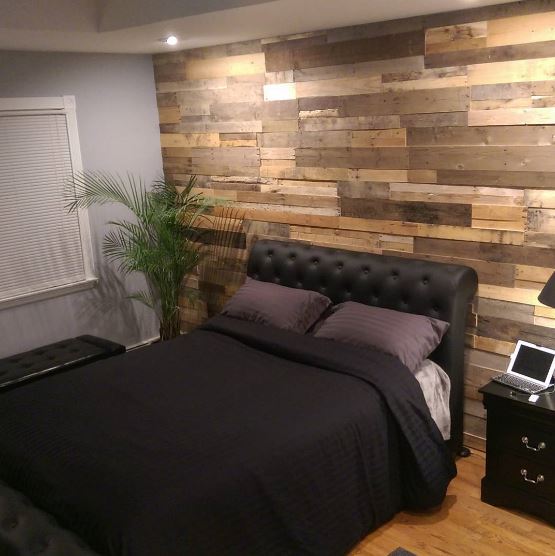 Bedroom Wall Panel Ideas
If there is one room in your home that should truly reflect your taste and personal style, surrounding you in a world of uncompromising comfort, then it is the bedroom. This is your personal sanctuary that allows you to rest, rejuvenate and introspect, and often it is the room in which many of us spend most of our time at home. And with each passing year, it seems homeowners across the planet are veering more and more towards this idea of a quiet and comfortable personal hub when it comes to designing and decorating their bedrooms.
Eco-conscious homeowners have shaped quite a few design trends in the last decade, and that green wave is steaming ahead with another cool addition to its ever-growing arsenal – reclaimed wood. Both an economical and eco-savvy option, reclaimed wood accent walls bring textural beauty to contemporary bedrooms that are dominated by glass, stone, and concrete. Of course, these stunning rustic bedroom accent walls seamlessly blend in with any style – you can even expand the use of reclaimed timber in the bedroom with a custom bedframe, side table, or even ceiling inserts crafted from this upcycled delight.
Available in a wide range of styles, our Reclaimed Wood Wall Panels will give your interior space a rustic feel. Inquire about our rustic wall paneling today!
WE OFFER FACTORY-DIRECT SHIPPING FOR OUR SUSTAINABLE WOOD FLOORING ANYWHERE WITHIN THE CONTINENTAL U.S.